Women
REFINE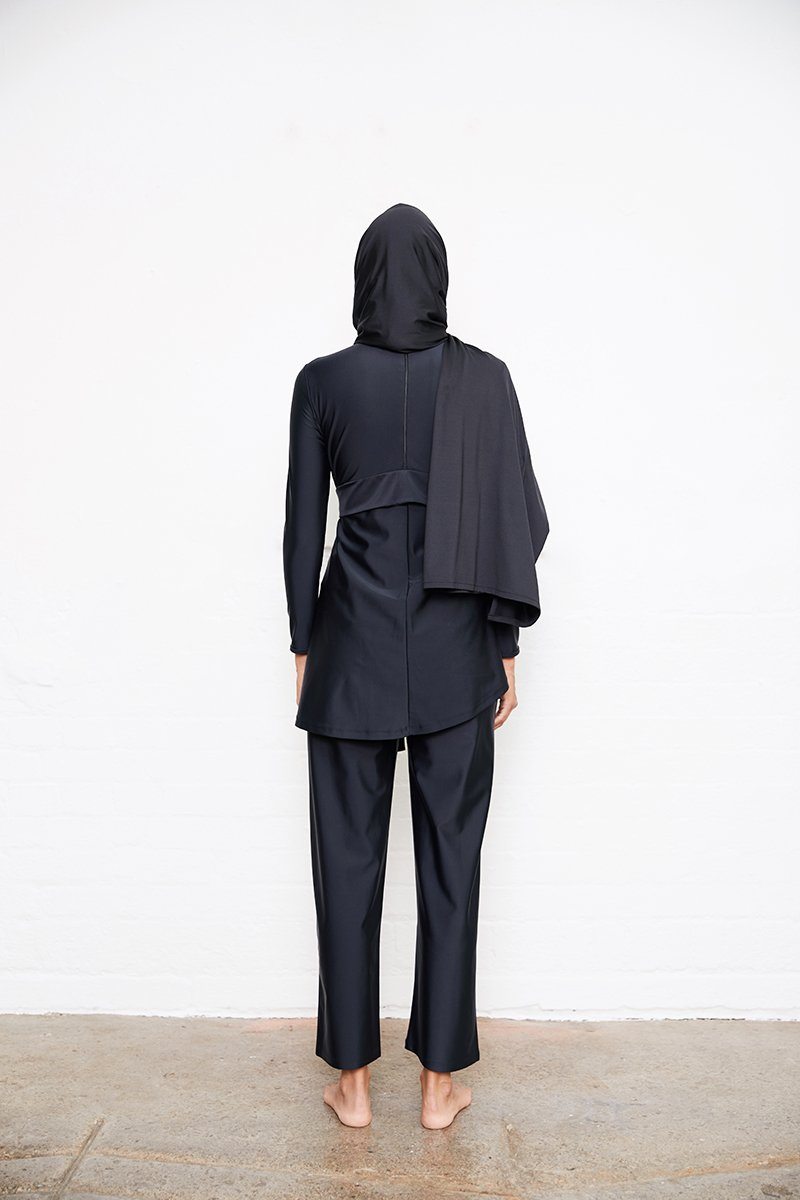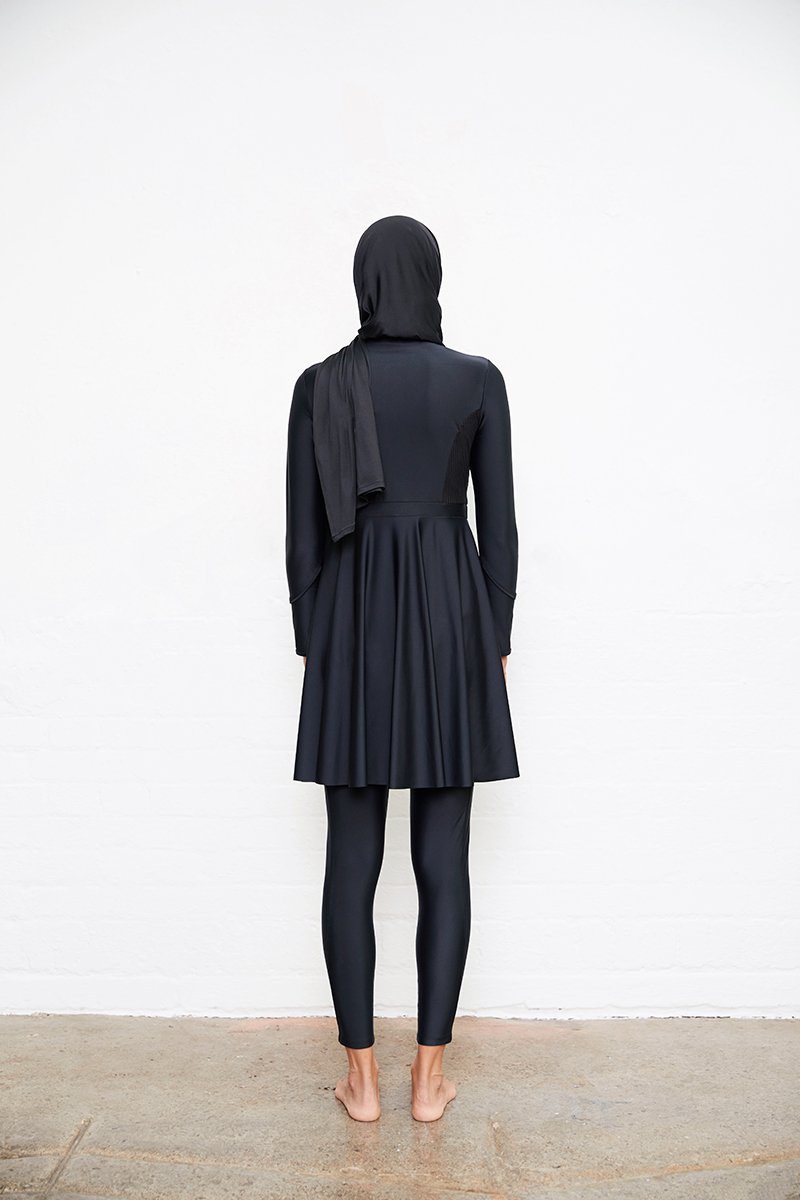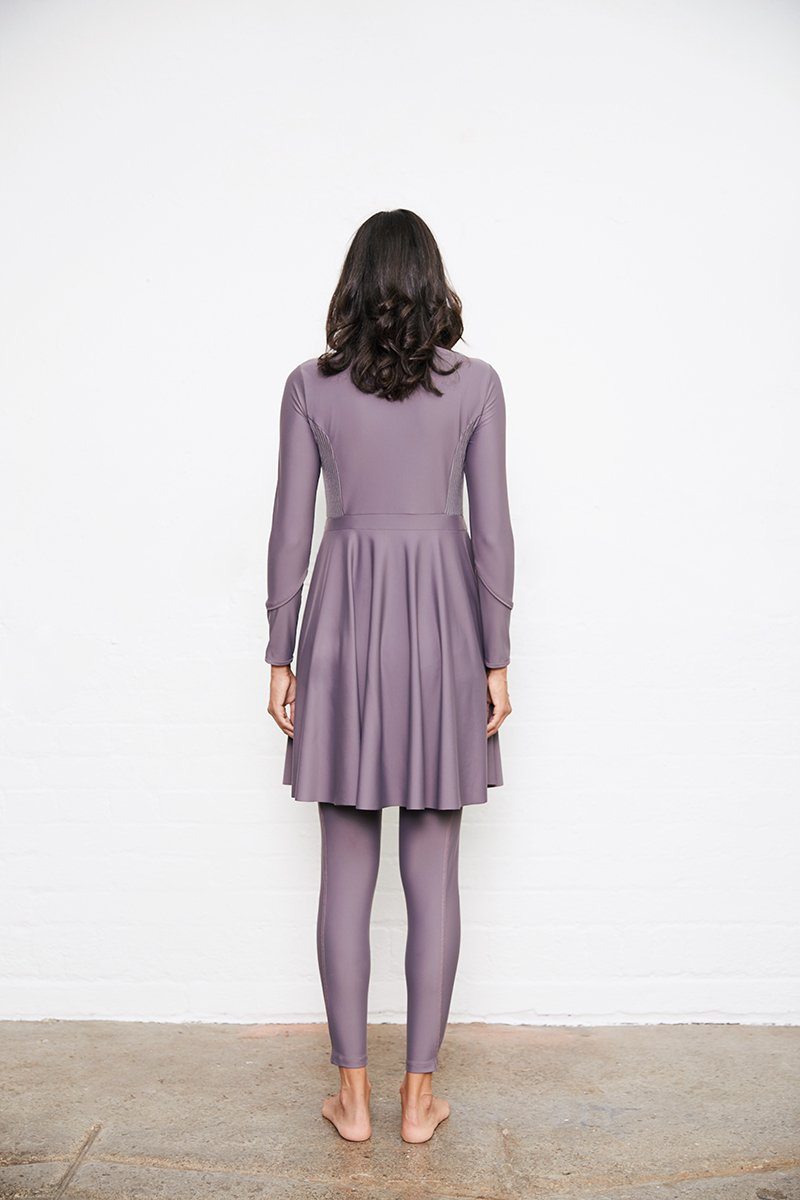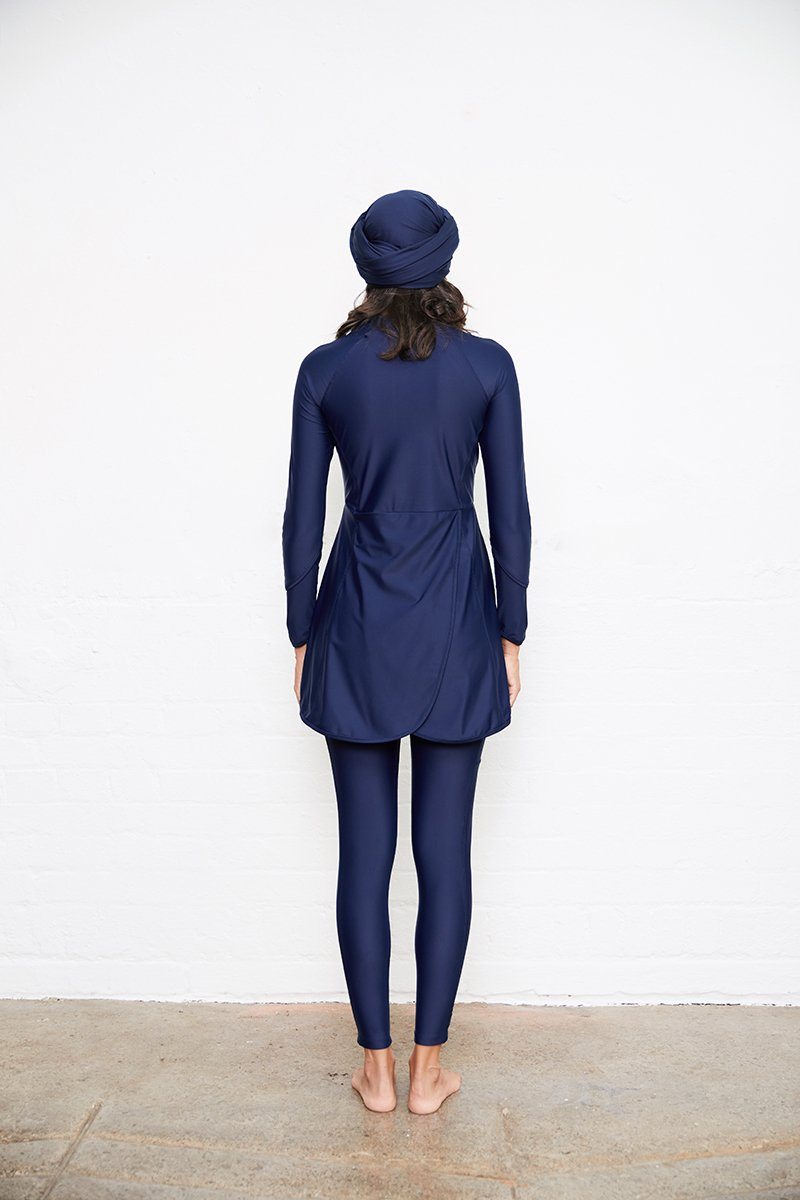 Showing items 1-10 of 10.
Women
Our womenswear collection was curated to provide women with full coverage swimwear that ticked every box! The range is designed consciously to be as practical as possible whilst exuding confidence and elegance. Features include an inbuilt body suit, pockets secured with zips (to keep phones and other essentials), removable chest pads, a high waisted slimming waistband, and different trouser options. We wanted to promote inclusivity and to give women options that aligned with their level of coverage. Our three different styles are tailored to suit all silhouettes through varying dress lengths and fits. The choice of pairing the swimsuits with our signature leggings or sleek tapered trousers increases your options in your journey to find the perfect swimsuit.
As a fashion brand we wanted to make a conscious effort in reducing our contribution to climate change and decided to source a sustainable, regenerated material for our range. All of our swimsuits are made using ECONYL®️ regenerated nylon. This luxurious and eco-friendly fabric boasts many qualities, including UPF50+ sun protection with supreme chlorine and sun cream resistance. It is breathable and quick drying and also has moisture wicking properties. Our ultra soft fabric has also shown piling resistance and has a 2 way stretch.
Our carefully designed features and choice of sustainable techno-fabric are a perfect match, creating a truly multifunctional swimsuit that can be used for all purposes; perfect for swimwear, activewear and beach-side loungewear. #swimgymlounge